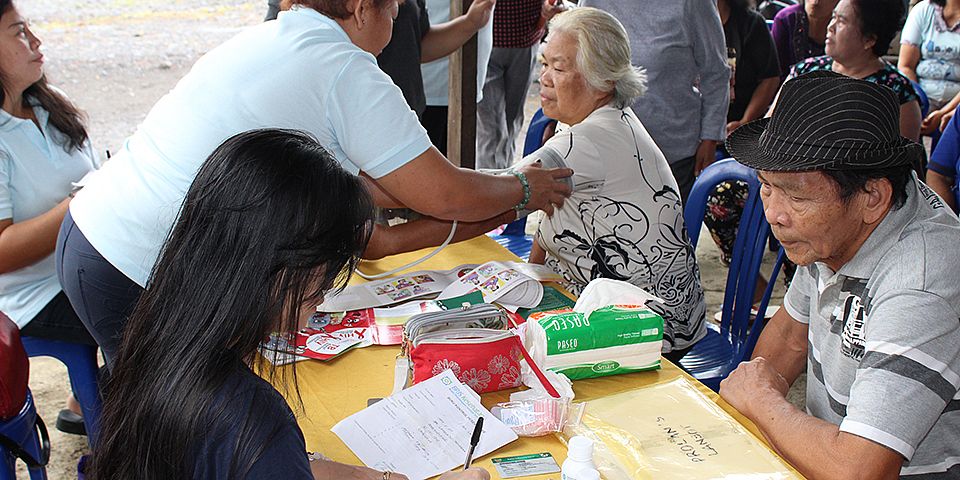 Medical Anthropology
At the beginning of the 21st century, globalization transforms the world through technical innovations in communication, transport and finance, leading to unprecedented mobility and an increasing connectivity and interdependence.

Health risks and vulnerabilities to these changes are higher in areas of rapid population growth and changing life styles, ecological degradation, slow economic growth and poor governance, resulting in complex and interlinked demographic, epidemiological and social transitions.

Yet African societies have always been exposed to social change, health risks and economic and political insecurity and have developed remarkable social capacities facilitating transition and strengthening resilience in health. Diverse social networks and institutions play a pivotal role in storing and transferring knowledge and experience, learning to live with change and insecurity, creating diversity and flexibility along age and gender categories.

The Medical Anthropology Research Group (MARG) thus concentrates on health and well-being in urban African centres along the main thematic fields of:
Social resilience, vulnerability and equity
Generations, gender and mobility

The interfaculty research group links the Seminar of Social Anthropology, the Swiss Tropical and Public Health Institute and the Center for African Studies.
Medical Anthropology Research Group (MARG)
The Medical Anthropology Research Group (MARG) is an interfaculty research group, linking the Institute of Social Anthropology and the Swiss Tropical and Public Health Institute (Swiss TPH). The group engages with current debates in medical anthropology, general anthropology and public health through field research on everyday health practice, especially among adolescents and older persons, with a special interest in conceptions of the body, intergenerational and transnational care, migration, resilience and equity.
Advanced MA students, PhD candidates and post-docs at the Institute of Social Anthropology and Swiss TPH who work in the field of medical anthropology are automatically members of the research group. The group also has external affiliated members at the post-doc level, including MARG alumnae/alumni. Guests working in the field of Medical Anthropology are welcome to present their on-going research.
MARG organizes two business meetings a year and offers research seminars to discuss scientific publications and ongoing research projects of its members.
PD Dr. Piet van Eeuwijk is the leader of the research Group.