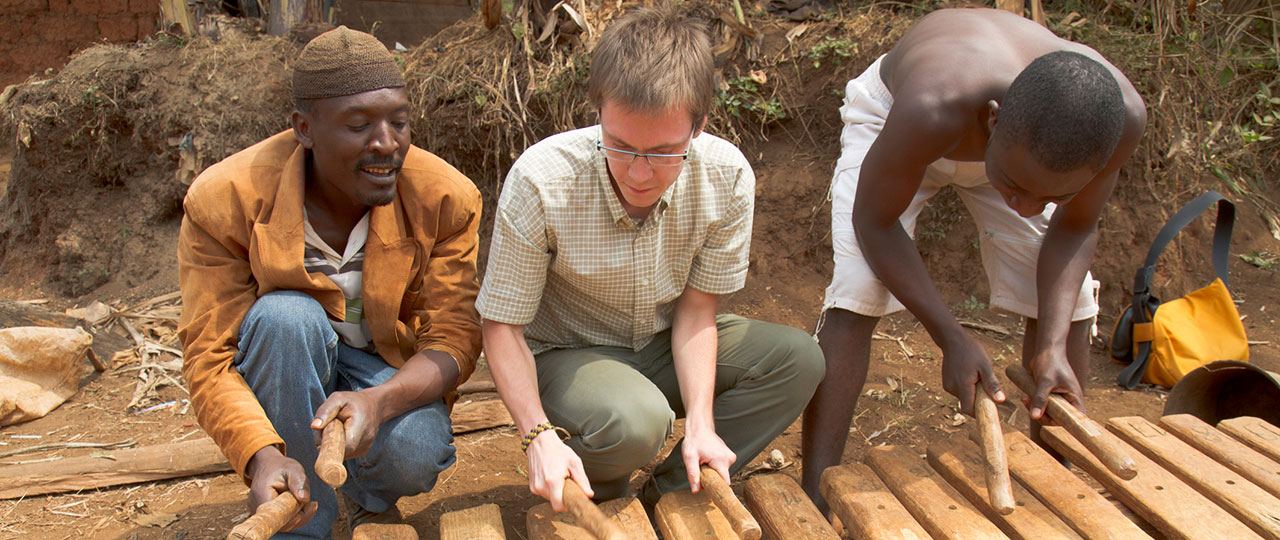 Studying Anthropology in Basel
Anthropology is the science of man as human beings in the full extent of their diversity. Anthropology aims at understanding the meaning of social action and its explanation within its natural, social and cultural contexts and conditions. In particular, anthropology compares social action of members of different societies or social milieus.
Anthropology at the University of Basel has several regional and thematic foci, originating from the history of the seminar. The regional focus is on Africa (especially West, Central and East Africa), Latin America and Oceania (especially Melanesia). The thematic focus is on general anthropology, political anthropology, visual anthropology, medical anthropology and ethnicity (inter- and transculturalism, migration, conflicts).
Besides the regional and thematic topics the applied anthropology is becoming increasingly important. It applies methods and theories of anthropology to the analysis and solution of practical problems, especially in the field of development cooperation, public health and migration.
From a methodological perspective the Institute of Social Anthropology primarily represents qualitative and interpretive approaches. In particular, it nurtures the development of methods that can detect current changes under the influence of globalization from the perspective of the actors.
Prerequisites
The most important prerequisite for studying anthropology is an intensive and lasting interest in other people and the social context in which they live. Moreover, there should be an interest in the everyday lives of these people as the most important sphere of their world as well as the willingness to engage in their daily routine.
Visits to universities abroad are highly recommended and are supported by various international exchange programs of the University of Basel.
Internships, like the ones offered by the Museum der Kulturen, introduce the students to future career fields.
Latin is not mandatory, but good English and French skills are expected.
Professional Perspectives
Future anthropologists are often expected to shape their professional environment themselves, which is to be seen as an opportunity, but also as a challenge. Thanks to the broad knowledge acquired during the studies of anthropology such as the collection and processing of information, writing and presentation skills and the cross-cultural transfer of knowledge, our graduates have no difficulties in finding a position in various career fields, like intercultural mediation; migration, integration and social work; media, public relations and journalism; museums, archives and independent curating; tourism; public health sector and sustainability; corporate sector (international enterprises, product development); diplomacy and politics.
Anthropology demands the open-mindedness with which one must look and listen, record in astonishment and wonder that which one would not have been able to guess

Margaret Mead (1901-1978)